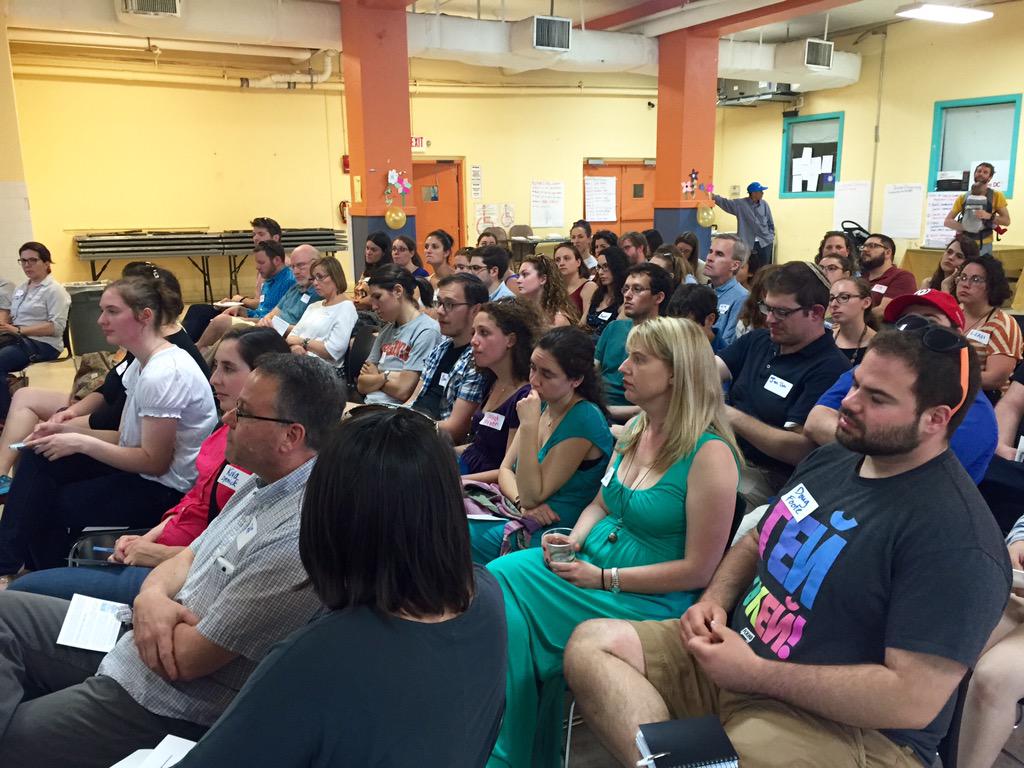 On Sunday, May 3rd, we launched our campaign—paid family leave for everyone who lives or works in DC. Yes, that means we're going to fight to include folks who work in the District, but live in Virginia or Maryland, in the new law. We will make this the strongest and most progressive paid leave program in the country. Check out our launch on Facebook and Storify!
If you're interested in being an active part of our campaign, email Paid Family Leave Campaign Manager Joanna, at joanna@jufj.org. In this campaign, we are specifically looking for leadership with regard to:
Sharing our stories
We all have stories about our struggles to work hard and be there for our families. By sharing our stories we create a cultural shift, lifting up the need for paid family and medical leave to create urgency that will propel the Council toward action. Share your story now.
Hosting House Meetings
We're building a community that can make change by opening our homes to our friends to educate each other, share our stories, and take action. If you're interested in hosting a house meeting for 10-12 friends and neighbors, email Jews United for Justice Community Organizer, Hannah, at hannah@jufj.org.
Community Canvassing
Help us educate residents and workers in DC about the urgent need for Paid Family Leave by canvassing neighborhoods, events, and community activities to collect petition signatures and stories. If you're interested in community canvassing, fill out our interest form here.